A Good Life for All
Essays on Sustainability, Celebrating 60 years of making Life Bettter
Fagerström, Arne and Cunningham, Gary M. (editors)
Bokpresentation
For a better world now and in the future

For a world that sustains itself for generations to come, the University of Gävle is an ambitious and development-oriented organization with a focus on sustainability now and in the future. Under the leadership of Dr. Maj-Britt Johansson, the university is creating a sustainable community. This book commemorates her efforts in honour of her 60th birthday.

The ten essays here show the wide variety of sustainability activities under her leadership, not limited to ecological issues, including science, social work, building design and construction, and World Heritage sites, along with a variety of other cutting-edge topics.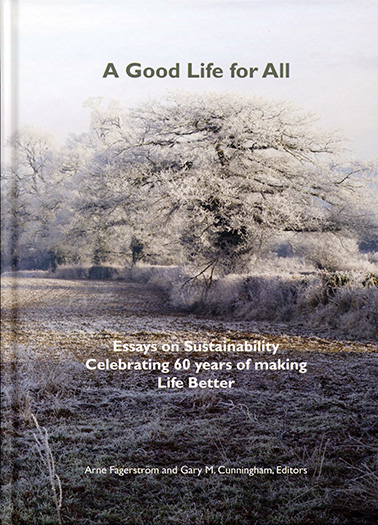 Den här boken kan inte köpas i nätbutiken. Kontakta Atremi för mer information.
| | |
| --- | --- |
| Format | G5 (169x239mm) |
| Inbindning | Trådbunden kap |
| Omslag | Hårdband i färg |
| Tryckår | 2017 |
| Upplaga | 1 |
| Antal sidor | 187 |
Relaterade artiklar